Whether you love this time of year or long for those hazy summer days, you have to admit that autumn fashion is pretty fabulous. In summer we spend our time trying to choose pieces that are cool and airy but when autumn comes around we get to layer up with some wonderfully cosy fashion. And a large portion of autumn fashion can easily transfer itself into winter too which is probably part of the reason as to why we love it so much.
Although autumn fashion tends to be more practical than that of the summer it doesn't mean that it's boring and when you consider all of the textures and layers that you can sport, if you're not already a fan, then you're soon going to be. From knitwear to coats, gorgeous boots and more, the fashion at this time of the year is not only cosier but also has a tendency to be a bit more luxurious thanks to the wools, velvets, faux-furs and other sumptuously soft materials that we can choose from. Check out some of our favourite fashion pieces that will keep you looking sharp yet cosy this season.
We love the richness of the colours that tend to be in vogue at this time of the year, so it's time to ditch the pastels and plump for some stunning jewel shades. Burgundy is a firm favourite in the colour palate when it comes to autumn fashion, so it can be hardly surprising that we love these trousers. They are actually jeggings which, as everybody knows, are that magical mix of the comfort of leggings with the style of jeans. Easy to wear and super comfy, our love affair with jeggings is set to stay. Get this lovely pair for the bargain price of just £12 from Matalan.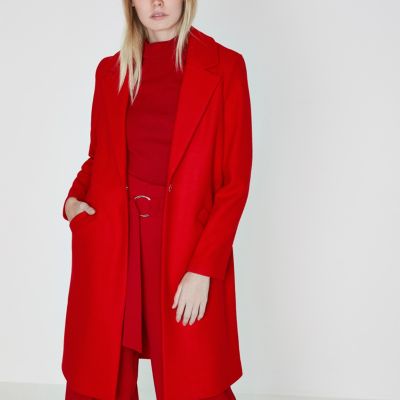 A stylish coat is a fashion essential in autumn and is a great way to complete your outfit with minimal effort. This stunning coat in a lovely pillar box red shade is a bit reminiscent of the 80s and is sure to create a splash no matter what you wear it with. Dress it up or dress it down – the lean long lines will make the most of any figure by elongating it, and the colour is lovely and bright which is ideal on those dull and rainy autumn days. Find it in store and online at River Island.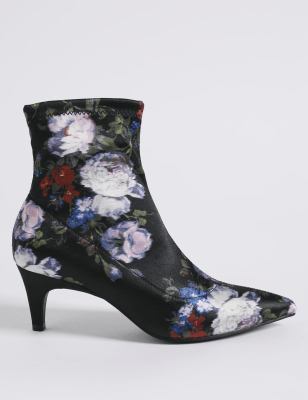 Boots have had a make-over this year and are quirkier and more ostentatious than we generally see them. If you love your shoes then make them the focal point of your outfit this season with a pair of stunning yet delicate ankle boots. This pair is from Marks and Spencer and hits the trend right on the head; satin is a big look this season as are motifs so these are a winner! Team with some skinny jeans and a coat (like the one above) for a comfortable and cosy yet supremely chic look that will have you looking the epitome of glamour this autumn.